Installing COVID-19 safe air conditioning systems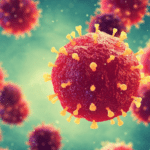 Current evidence suggests that Coronavirus (COVID-19) is spread via droplets and direct contact with contaminated surfaces and objects.
However, we understand that many people have concerns with how air conditioning could play a part in viral transmission. The design and maintenance of any air con system is key not only to its performance but the health/ wellbeing of the building occupants.
We would recommend that the air space is supplied with clean air or suitably diluted with fresh clean air, and that any installed air handling/conditioning system be regularly maintained.
The Federation of European Heating, Ventilation and Air Conditioning Associations have produced a thorough evidence-based report into COVID-19 and how to operate and use building services in areas with a coronavirus outbreak to prevent the spread of COVID-19 depending on HVAC related factors. In summary they found:

Primary spread of COVID-19 is through large droplets (1-2 meters)
No reported evidence for airborne spread but no studies rule it out either; airborne spread was seen in previous SARS-CoV-1 outbreak and the World Health Organisation have recommended to attempt to control possible airborne spread in hot spot areas just in case.
COVID-19 is resistant to environmental factors, so air conditioning or heating is unlikely to have an effect.
Clogged filters are not a contamination source in this context, but they reduce supply airflow which has a negative effect on indoor contaminations itself.
The full report and citations can be found by following the link below: https://www.rehva.eu/activities/covid-19-guidance
If you have any concerns or questions regarding your system, please get in touch.
The team here at MAC is excited to announce the official relaunch of our portable units! The addition of portable air conditioning units for hire or purchase further establishes our place as the air con experts. What Are Portable Air Conditioning Units? Portable air conditioning units offer the convenience of being mobile and offer the…
Read More

→