Air Con in Shops and Stores
Profit from happy customers
Air Conditioning in the Retail Industry
Hot and bothered customers are not great for businesses, especially in retail shops and stores. If they are uncomfortable, customers often exit without making a purchase.
Keep your customers happy to spend time in your shops with efficient air conditioning and watch your profits – rather than the temperature - climb!
MAC offer installation, maintenance and repairs of air conditioning units in retail stores in Birmingham and throughout the UK, and we are proud to provide our services to well-known brands such as Claire's and Smiggle.
Whether it be, installation of an air conditioning unit, maintenance or repairs, choose MAC as your trusted supplier.
Don't sweat the small stuff!
As the retail industry is one of the most competitive industries in the world, with billions of pounds being spent every year, customers demand comfort. Therefore, it is essential that businesses in the retail sector create cool and comfortable shopping environments. Our innovative air conditioning systems are used by major retailers to regulate the temperature on shop floors and in changing areas.
There are 3 recommended systems for retail outlets. These include under ceiling air conditioners, ceiling cassette air conditioners and ducted air conditioning. Find out more about these units below.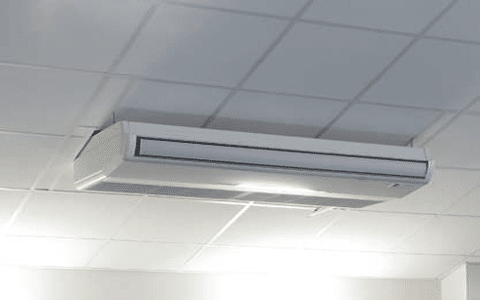 Under Ceiling Air Conditioners
Ceiling Cassette Air Conditioners