Control Your Home Environment…
More and more homes throughout the UK are enjoying the benefits of air conditioning.
If you are considering installing an air conditioning unit in your home, here are some factors to consider:
The number of rooms in your house.
Dimensions, layout and access.
The look of it and how it fits into your home decor.
Cost.
Portability.
Noise.
Energy efficiency.
MAC provides free surveys no matter how big or small the project! All site surveys are carried out by our experienced engineers who will guide you through the choices best suited to your home and individual needs.
Portable or Fitted Unit for Your Home?
MAC can offer the installation of a fitted unit in your home or provide a portable unit. There are pros and cons for both units listed below:
Pros: 
Easy to put away when not needed.
Inexpensive.
No Installation.
Ideal for short term/ temporary cooling needs.
Cons:
Noisy.
Potential security risk with open window/ door.
Bulky.
Fitted Units
Pros:
Virtually no running noises.
Energy efficiency: qualifying for government VAT relief.
Tailor-made solution.
Better long term option.
Cons:
More expensive solution.
Installation costs.
Requires outdoor space as well.
What Does A Fitted System Offer?
2-in-1 cooling and heating system
Most units have a heating function giving you the option of 2-in-1 air conditioner and heater year-round.
Quick, cool
and warm
When you need to cool down quickly or warm up faster, use the quick cool/warm mode to speed up the fan.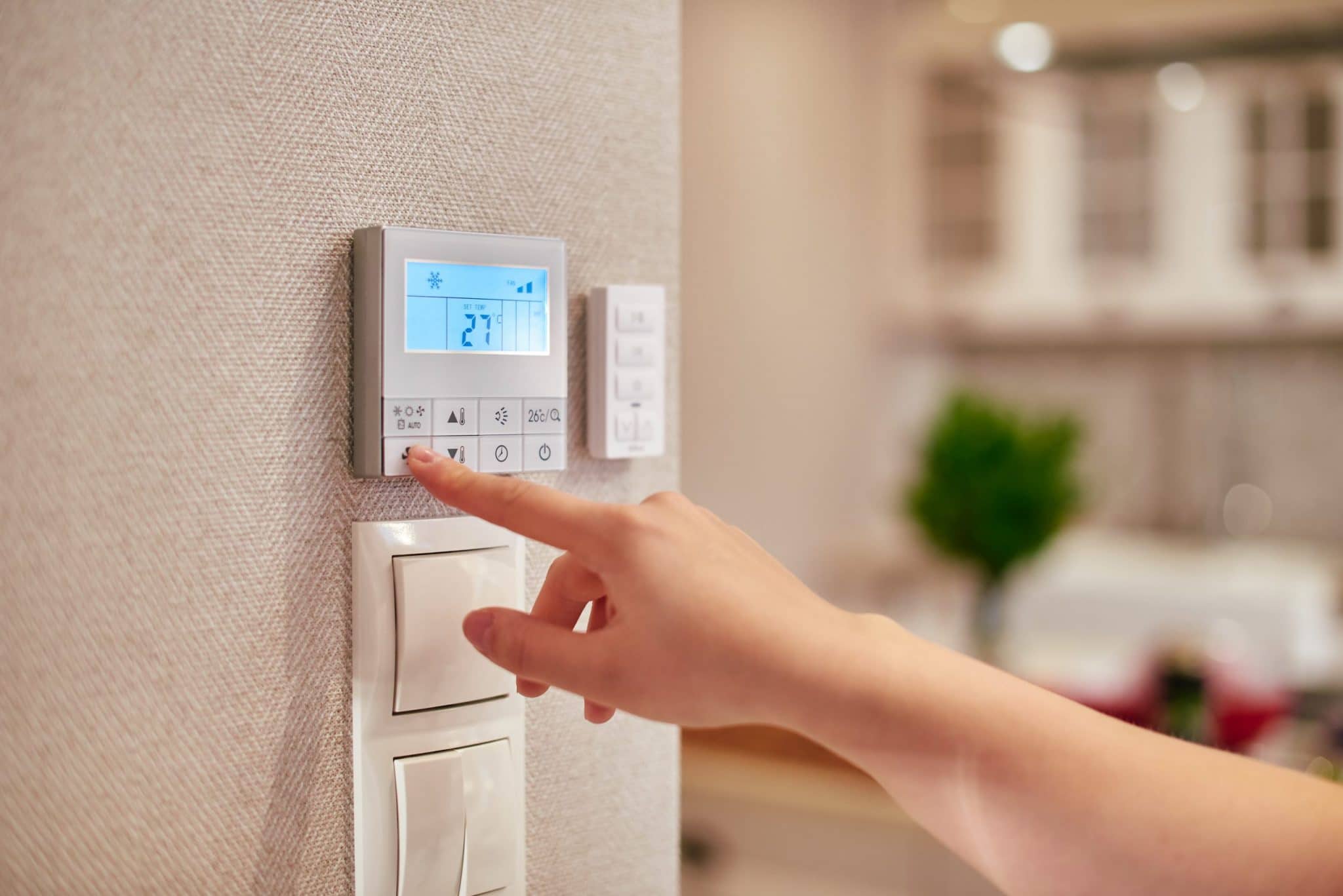 Programmable 24-hour on/off timer
Customise times to suit your lifestyle: come home from work to immediate comfort!
Low Wall-Mounted Air Conditioners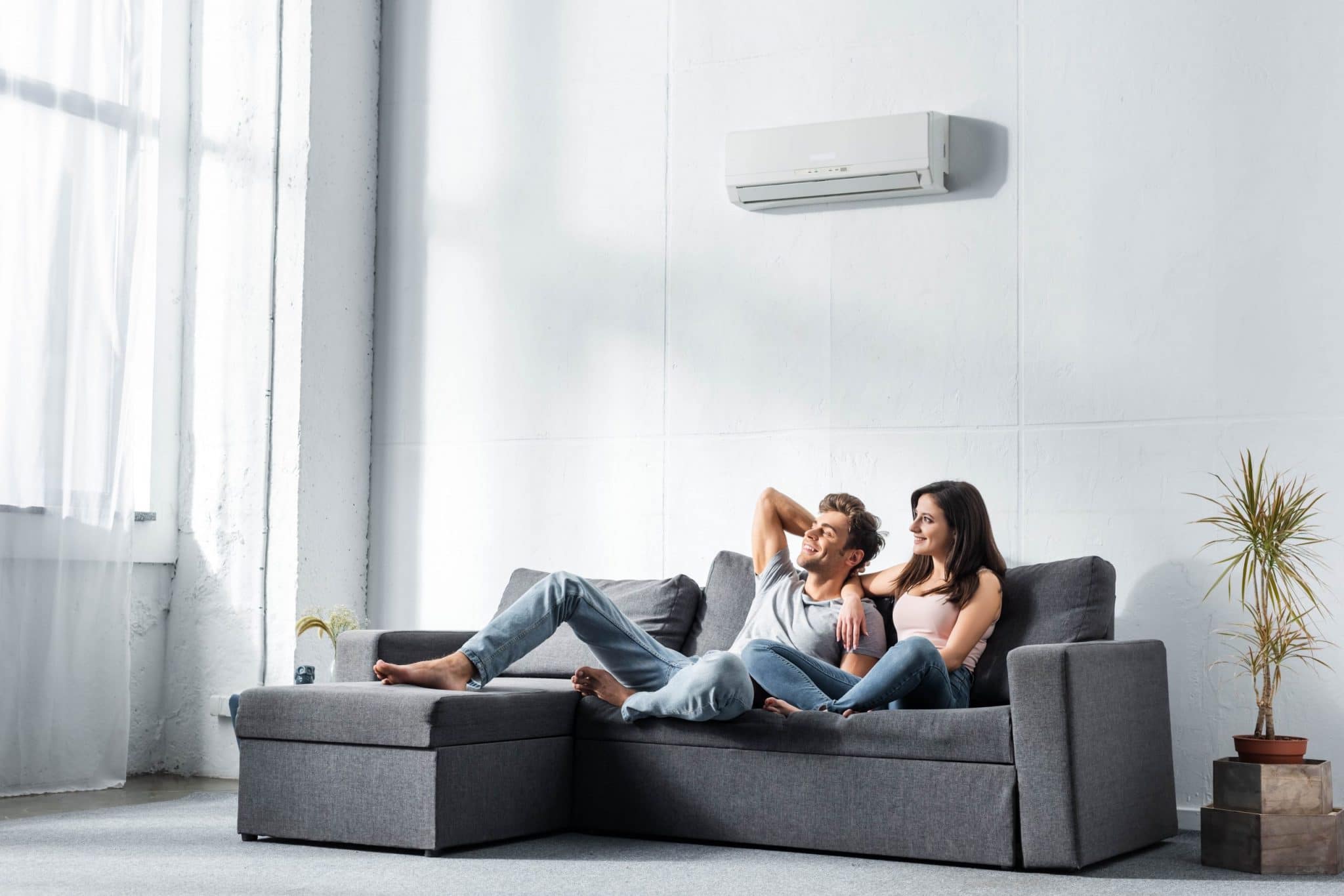 Wall Mounted Air Conditioners